DUI Court Graduation
You must apply to the DUI Court which serves the city where you live: Orange County Superior Court has divided DUI Court cases among 4 courthouses, Central (Santa Ana), North (Fullerton), Harbor (Newport Beach), and West (Westminster). For a list of the Courts and the cities they service, please see locations page.
Graduation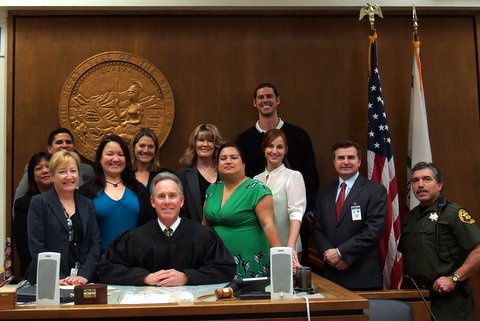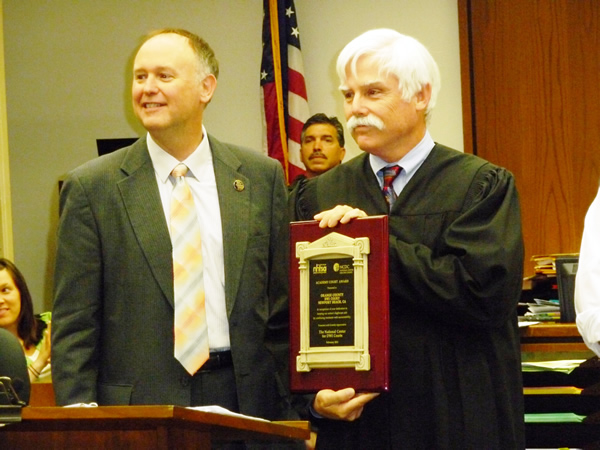 Graduation - May 9, 2011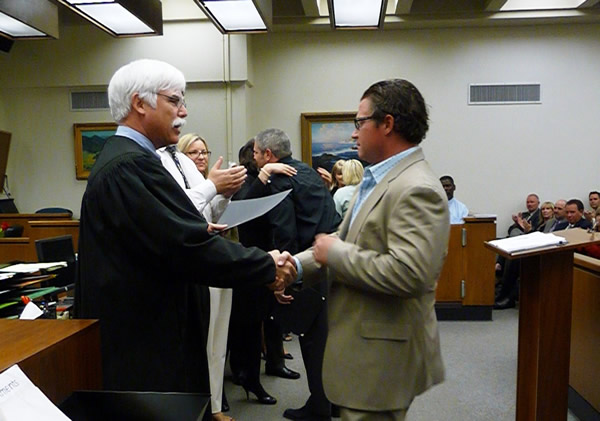 Graduation - May 9, 2011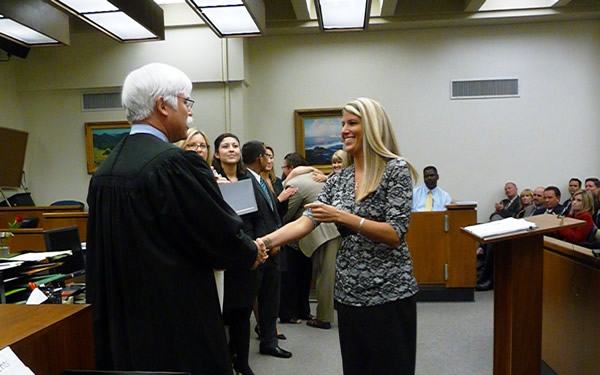 Graduation - May 9, 2011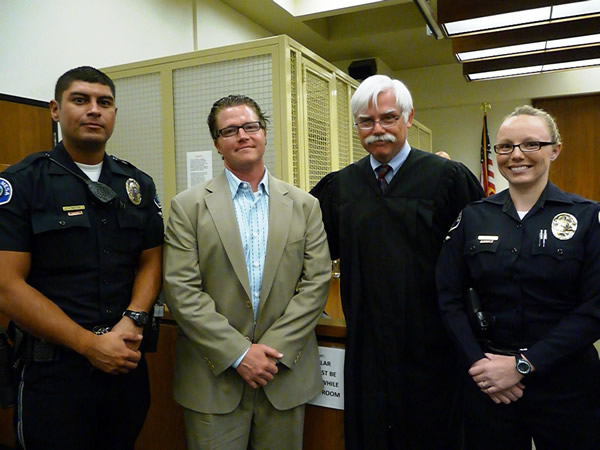 Graduation - May 9, 2011
Staff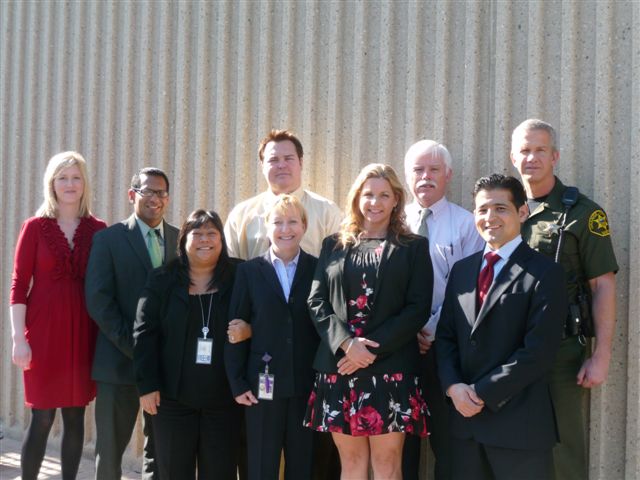 From left to right:
(front row) Jessica Sweeney, Adrian Corona, Kris Higa, Leslie Howard, Lynn Cauldwell, Alex Fernandez
(back row) Tyler Hinds, Judge Carlton Biggs, Deputy Doug Butsko.
Not pictured: Kathi Champman and David Hammond.
In Their Own Words
Testimonials
"…When I received my second DUI it seemed that my world had come crashing down, and I knew it was time to make some serious changes. After spending 2 days in jail it was an enormous wakeup call and an experience I'll never forget. It was by far a story to tell and a place I want to never visit again…by being tested weekly and attending AA meetings, I have stopped drinking. I feel so much better mentally and physically and even have a clearer outlook on life…"
---
"…I truly believe things happen for a reason and only I can make the changes to live a happier healthy life. I am so thankful for this program and feel I have a second chance to turn my life around and live the life I really want and deserve. After a long orientation in the program, I am ready to advance to Phase One and move forward."
---
"Over these last nine months I have been challenged to overcome my hardest endeavor yet. I have been sober 24 days and it has been the hardest experience of my life, they say 'if it does not kill you that it must make you stronger', and yet I am still living…I have experienced so many new things over these last nine months that have changed my outlook completely on life and all of my surroundings. For once, I am seeing things the way they were intended to be seen, not as a drunken blur."
---
"…the experience of being involved in the DUI program has been of great personal value to me. It has taught me that life's changing cycle of experiences comes with personal benefits as well as consequences…"
---
"Going through DUI court has been a major life-changing experience. I want to sincerely thank Judge Biggs for his real commitment to turn people's lives around for the better rather than simply incarcerating them."
---
"As I approach this final phase of DUI court I realize the benefits of being here in this program. I have progressed so much in so little time, it is such a blessing. I have insight on the person I am and the person I want to be and for once in my life I have somewhat of a plan to get me there. It has been a struggle to maek sure I am getting all that I need to do for the program done, but on the other hand that has taught me how to manage my time and adhere to a schedule. I fought the fact that I was an alcoholic and through going to meetings and reading more about alcoholism, I found out that I have a disease that wants to kill me and there is a solution if I want it…"
---
"Dear Alcohol,

Where can I start? You've been my companion through good times and bad. You were there for me through thick and thin; on good days and bad days. But in the past 4 years you have turned against me and cast me away into the seas of despair. Your seductive appeal railroaded me into becoming a selfish, self-centered man deprived of the moral zeal I once possessed and cherished. Life with you went from harmless and fun to helpless and suffocating. So, enough is enough. You go your way and I'll go mine. My one-time good character was revived the moment you department my lips on July 6th of last year. Don't mistake me for naïve. I know you are deceptive and cunning, and I know you will try to seduce me again in the future. Whether you're lingering in the shadows 6 days or 6 months from now, I'll be ready. I've built an arsenal of tools to keep you out of my life. After all, you promised me certain things but delivered nothing. I know you've heard all of this before. Perhaps on a head banging Sunday morning after the two of us were up all night together. But this time it's different. I will miss you at times, but I cannot go back and make a brand new start with you. You've hurt me and my loved ones too much. So instead, I'm starting from now and making a brand new end. Don't let the door hit you on the way out."