Jurors/Jury Service
JURY SCAMS
Jury staff of the Orange County Superior Court will not ask past or prospective jurors for information regarding cash cards, credit cards, bank account information and social security numbers. Please do not provide this type of information to anyone claiming to be associated with or representing the Orange County Superior Court jury system.
SENATE BILL 310 – JURY SERVICE (FELONY CONVICTIONS)
An amendment to the Code of Civil Procedure, Section 203 will be in effect January 1, 2020. The amendment is to the prohibition relative to persons who have been convicted of a felony from being eligible and qualified to be a prospective trial juror. Instead, the new law now makes persons previously convicted of a felony now eligible and qualified, unless they are incarcerated in any prison or jail, or persons who have been convicted of a felony and are currently on parole, post release community supervision, felony probation, or mandated supervision for the conviction of a felony, and persons who are currently required to register as a sex offender based on a felony conviction (Penal Code 290).
Jury Service is mandatory and prospective jurors' names are obtained from voter registration and DMV records. Service may be required as often as once per year and can be from one day to the length of one trial, starting at 8:00 a.m. and ending at 5:00 p.m. Business casual attire is suggested. Shorts and tank tops are not appropriate courtroom attire.
ONLINE EJUROR
Click Here to: complete the questionnaire,obtain your juror status,request a postponement/ excuse/disqualification
REQUEST A REMINDER/
JURY SERVICE INFO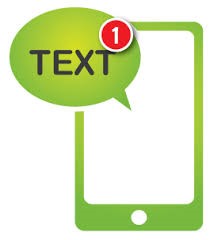 For basic information about your jury service and the option to sign up for a reminder, text your 9-digit Juror ID number to (657) 223-7090.
Some feedback from previous jurors:
"I loved being able to serve my country in a really cool way. I got to see the law in action and learn a lot. It should be called 'jury privilege' instead of 'jury duty.' I am so lucky to be a part of a nation where jury duty is even a thing. Thanks for giving me this wonderful opportunity!"
"The courtesy, helpfulness, and friendliness of the staff, lawyers, and the judge. I also really appreciated the amenities provided for jurors; comfortable, clean waiting room, movies, and availability of food."
"I consider [trial by jury] as the only anchor ever yet imagined by man, by which a government can be held to the principles of its constitution."
–Thomas Jefferson