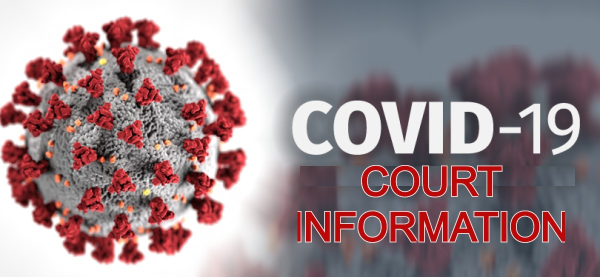 Civil
Pursuant to the provisions of Government Code section 68115, at the Court's request California Supreme Court Chief Justice Tani Cantil-Sakauye has issued an emergency order permitting the closing of the Court's facilities to the public, with minimal exceptions from March 17, 2020 through March 27, 2020. In addition, the Chief Justice issued an advisory on March 20, 2020 calling for the suspension of all civil trials, hearings, and proceedings for at least 60 days, with the exception of time-sensitive matters.

Therefore, all hearing dates on any civil case set during the next 60 days (including court and jury trials in progress or calendared to begin during this timeframe) are deemed vacated and will be reset for a date beyond 60 days. Notice will be provided to all parties. Although hearings may continue to display as calendared in electronic online case access, no hearings will be conducted during the closure period.
If the amount of the dispute is $25,000.00 or less, the action is a limited civil case. If the amount of the dispute is over $25,000 or does not involve money, the matter is an unlimited civil case. A complex civil case is an action that requires exceptional judicial management as defined in Rule 3.400 of the California Rules of Court
eFiling: The court has ordered that certain documents must be electronically filed. For more information, click here.